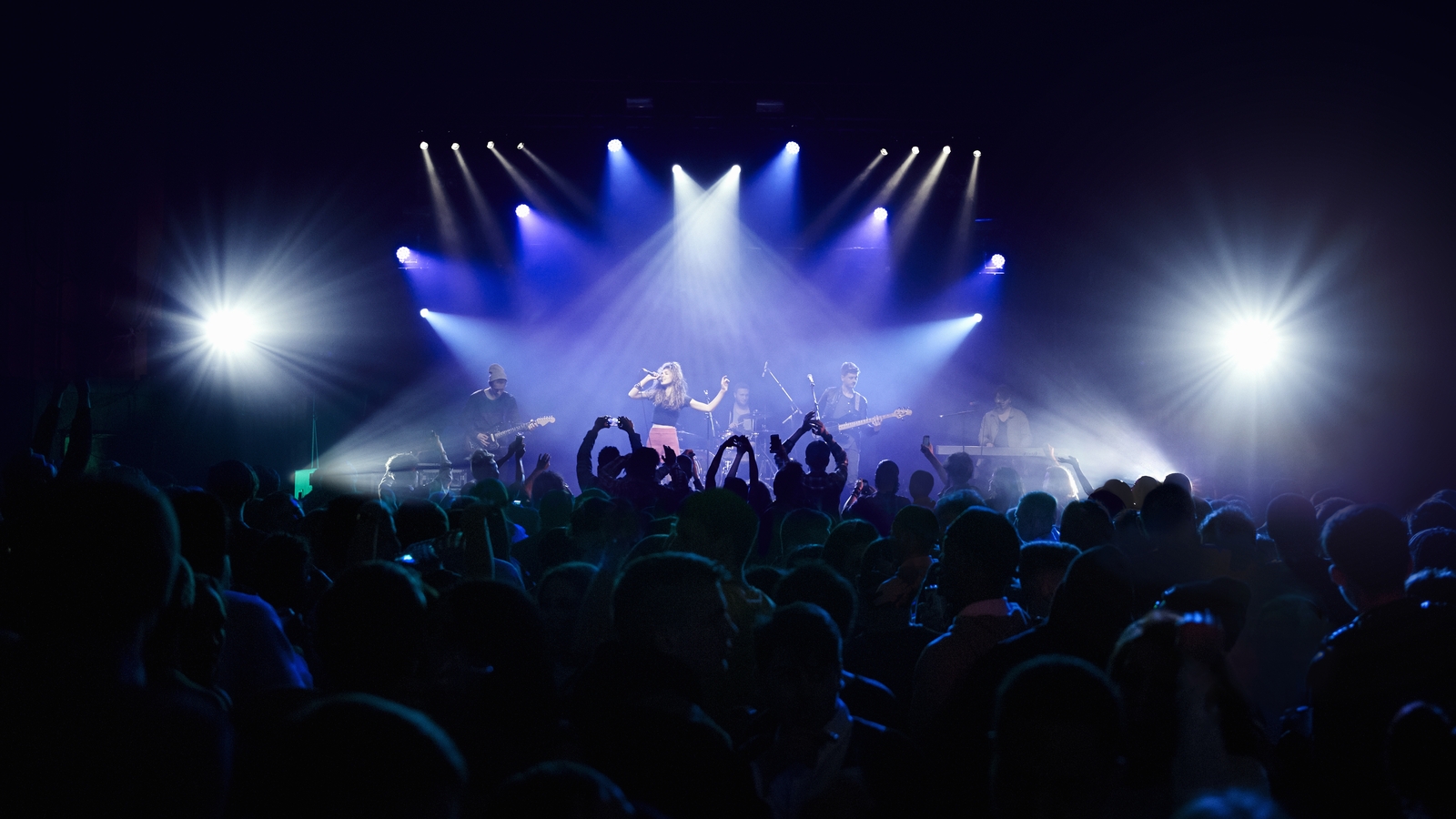 The Government will be in a position to give a clear signal on a reopening plan for the live entertainment industry by the end of August, Minister for Tourism, Culture, Arts, Gaeltacht, Sport and Media Catherine Martin has said.
Entertainers including musicians, DJs and other live performers and their support staff have been largely out of work since the first Covid-19 lockdown in March 2020.
Under the current restrictions, a maximum of 200 people can attend outdoor events, and there is a 500 person limit in place for venues with capacity greater than 5,000.
Indoor entertainment events, including music at wedding receptions and similar functions are not permitted. All nightclubs are also currently closed.
A number of pilot concerts both indoor and outdoor have now taken place, supported by the Department of Arts and Culture, but those in the industry have called for a further easing of restrictions before the end of the summer season.
The Music and Entertainment Association of Ireland has said the sector is approaching a "doomsday scenario" and said it wants guidelines to be put in place to allow live music in certain situations and environments.
Meanwhile, MCD Productions and Festival Republic have written to the Government to outline their proposals on how events, including Electric Picnic can go ahead later this year.
The promoters say they have staged 'Living with Covid' live events worldwide including Lollapalooza in the US and Latitude in the UK, and have gained first hand knowledge and experience in safely running large scale Covid pilot events and festivals.
They are proposing enhanced safety requirements including:
No restrictions for those fully vaccinated 14 days prior to the show date
Testing for those with a single vaccination
No entry for those who are not vaccinated
Registration for contact tracing, and an event management plan with extensive health and safety requirements.
In a statement, Minister Martin said she was acutely aware of the devastating impact Covid-19 has had on the live entertainment sector.
She said the take up rate of vaccinations has been extremely encouraging, and gives cause for hope that full audiences can be welcomed back in the near future.
She has written to the Minister for Health and the Expert Working Group on Rapid Testing to see if a Digital Covid Certificate, PCR testing and /or Antigen testing could play a role in reopening.
The minister has also announced extensions to the deadline for using the Live Performance Support scheme, and a new strand of funding for the Music and Entertainment Business Assistance scheme.
A number of events with restricted audience capacity are due to take place around the county in the coming weeks and months.
The Kaleidoscope Festival has announced a series of six live shows to take place at Russborough House on 13 – 15 August.
"We Are Family" will consist of two shows a day, a matinee and an evening show with a crowd of 500 people at each performance.
Organisers say all adult attendees will be asked to provide proof of vaccination/high immunity/negative PCR or antigen test result. Alternatively, there will be free antigen testing available at the gates.